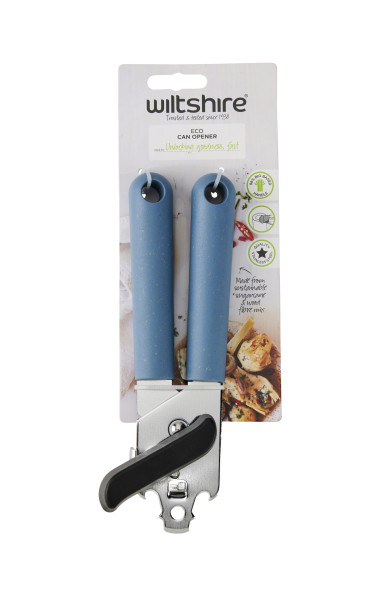 Wiltshire
Eco Friendly Can Opener
The Eco Tools range is a sustainably sourced, eco-friendly range of kitchenware tools, here to help you reduce your carbon footprint. The handle is made from bio-based polymers - a mix of sugarcane and wood fibre. From peeling, whisking, mashing and straining, the Eco Tools range has it all! Made from quality stainless steel, tough cans are no match for the Eco Can Opener. The easy-turn handle will make opening cans effortless. Built to last, it is a definite kitchen staple for generations.
98% Bio based handle
Easy-turn handle
Quality stainless steel
Made from sustainable sugarcane & wood fibre mix
Eco friendly
Product Code44118
RRP (inc GST)$12.99
Warranty12 Months
Product Dimensions H × W × L9cm x 26cm x 6cm (In Pack)
Product Weight0.19 kg
Packaging Multiple 6 IN 48 OUT
Care InstructionsHand wash in warm soapy water and dry thoroughly.