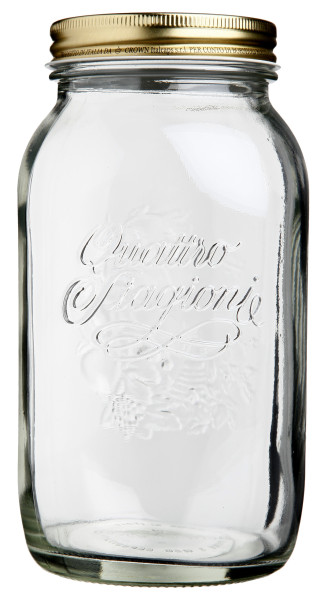 Bormioli Rocco
Quattro Stagioni Jar 1.5Lt
The new revolutionary design brings convenience to the next levels. Jars are easy to fill and clean, freezer-safe, and can be used for a variety of baby foods, in addition to the traditional use with jams and sauces. This 1.5 litre format is ideal for large quantities of jams, preserves, pickles, pickles, canned fruit and sauces. The vase can also be purchased without the lid. As many other models in the collection, it shows a cylindrical shape and a large mouth, designed for maximum convenience in home canning.
Product Code209429
RRP (inc GST)$14.99
Product Dimensions H × W × L11.5cm x 11.5cm x 21cm (Out of Pack)
Product Weight0.112 kg
Product Top Diameter11.3 cm
Packaging Multiple 6 IN
Care InstructionsMicrowave safe without the lid. Not oven safe. Hand wash the lid. The lid is not unsuitable for microwave and dishwashing.