A quick introduction for those who don't know us.
Fackelmann New Zealand is a family business, owned by Fackelmann Germany which is a world market leader for kitchen gadgets and bakeware. Fackelmann operate in more than 30 countries world wide with manufacturing facilities in both Europe and Asia
Housewares is our speciality.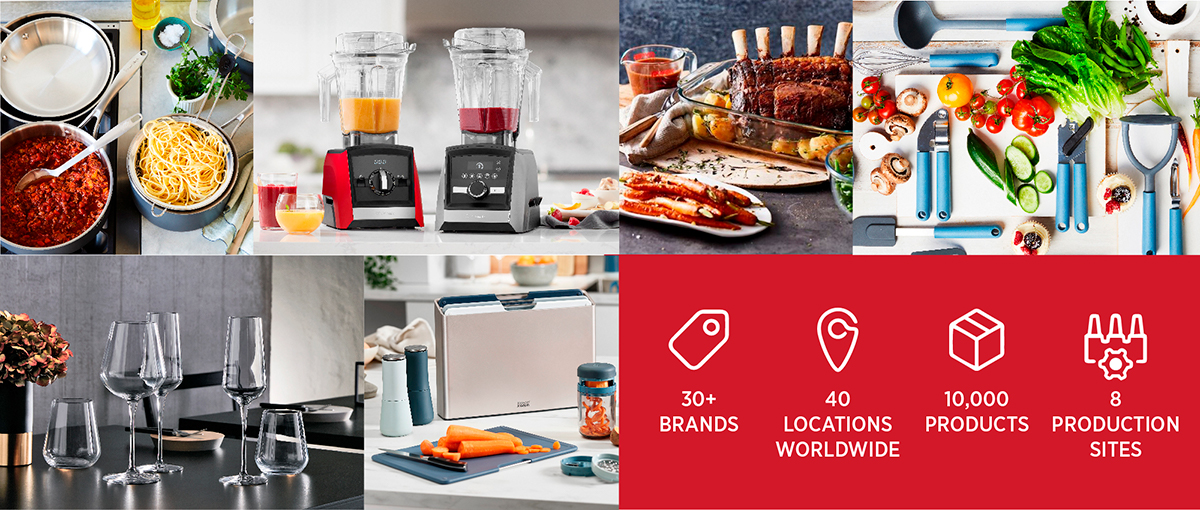 In New Zealand we represent a number of iconic international brands such as Pyrex, Joseph Joseph, Bormioli Rocco, Paşabahçe, Luigi Bormioli, Ocean, Instant Brands and Vitamix as well as locally owned and developed brands such as Wiltshire, Furi and Stanley Rogers.
Whether you're in search of kitchen tools, gadgets, glassware, dinnerware or cutlery we're here to assist you.
With a diverse array of renowned brands in our portfolio, we're excited to introduce you to a multitude of exceptional products.
---
A Global Family
Internationally Fackelmann Brands stands for kitchen gadgets, household items, bathroom furniture and much more - and is guaranteed to be in every home thanks to the large variety of more than 10,000 items. The diverse range is manufactured at the headquarters in Hersbruck and in four other countries worldwide at a total of eight production sites - and is available all over the world. We recognise our position within the global community ensuring our impact through employment, supply chain and our operations is ethical, fair and in the best interests of people and the planet. Please click here to download our PDF statement on Modern Slavery which is part of our commitment to our global community to see an end to this practice worldwide.

In total, we currently have more than 40 business units in various regions such as Western and Eastern Europe, Australia, New Zealand, South Africa, China, India, Southeast Asia and Brazil. With several production sites in Germany, one in France, one in Poland, four in China and one in India, our company is able to supply its customers along the entire supply chain. Be it with our own brand universe or with private label solutions that are specially tailored to the individual requirements of our customers. With a brand awareness of 80%, we are one of the leading companies in the household goods industry.
We are a traditional, third-generation German company that is 100% owned by the Fackelmann family. Alexander Fackelmann has been managing the company since 1992, succeeding his father Sebastian Fackelmann, and has been successfully expanding it at home and abroad for almost three decades.
In 2019 Fackelmann celebrated 100 years in business
"What holds us together as a family of companies is looking to the future and trust in our joint creativity" - Alexander Fackelmann