When the Instant Pot first became a cultural phenomenon and kitchen must-have, it revolutionized home cooking for a global community of food lovers whose passion has since inspired countless recipes, books, and online forums.
Now, Instant Brands has expanded its line to include blenders, toaster ovens, air fryers, coffee makers, and other amazing small kitchen appliances, all designed to simplify the joys of home cooking, promote healthy lifestyles, and give you more time to enjoy great meals with the people you love.
---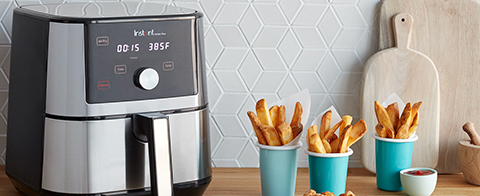 INSTANT POT VORTEX AIR FRYER
Designed to support your healthy lifestyle, this compact air fryer is easy to use and features an advanced microprocessor for perfect results every time. Enjoy the crispy textures of all your favourite deep-fried foods without all the oil and mess. No more straining and dumping used fryer oil—now you can use as little as 2 tablespoons of oil and get the same result. Sacrifice the calories, not the experience!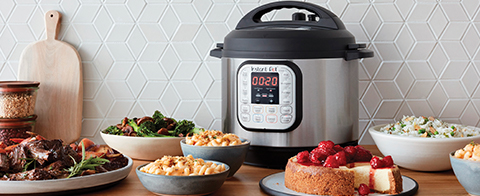 INSTANT POT DUO MULTICOOKER
Dependable, consistent results: The Instant Pot Duo Series uses the latest 3rd generation technology with an advanced microprocessor that monitors the pressure and temperature, keeps time, and automatically adjusts heating intensity and duration. Even the volume of food is taken into consideration, ensuring that your meals turn out perfectly, every time.
---
New Air Purifiers with Plasma Ion Technology
Latest Products
View All
View All Retail Stockists

Note: Not all stockists carry our full range of products