Visibly pure healthy cooking
Visions® stovetop cookware uses a unique transparent ceramic-glass that provides ease to monitor cooking at a glance.
---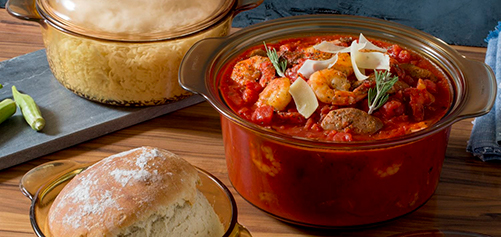 Cooking with Visions is visibly better in every way - easier, healthier, tastier and better value. The super durable clear glass ceramic makes Visions cookware tough, and the non-reactive nature of glass makes it super hygienic. As for versatile - from freezer, to stove top to oven, to table - voila!
---
Latest Products
View All
View All Retail Stockists

Note: Not all stockists carry our full range of products