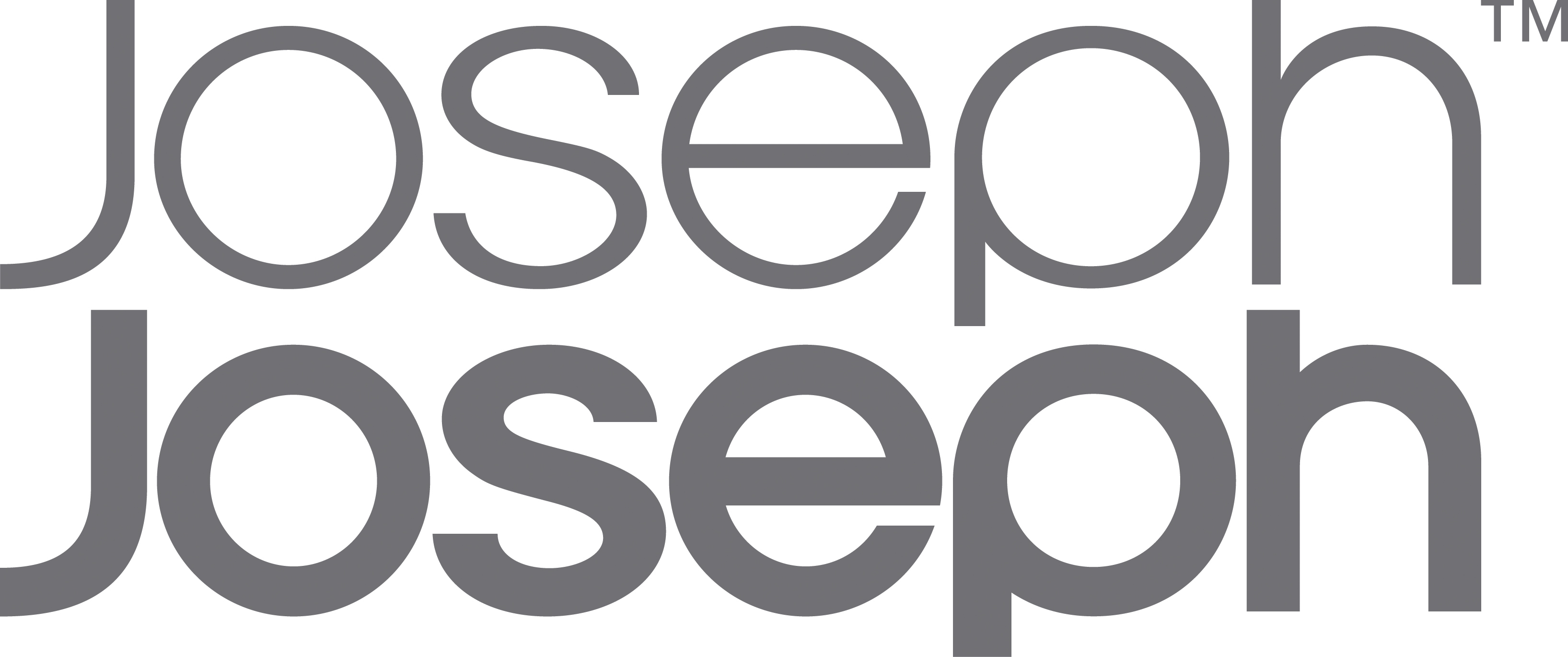 "We identify everyday problems and solve them through intelligent design to create distinctive, functional products that are a pleasure to own and use."
ANTONY & RICHARD JOSEPH
---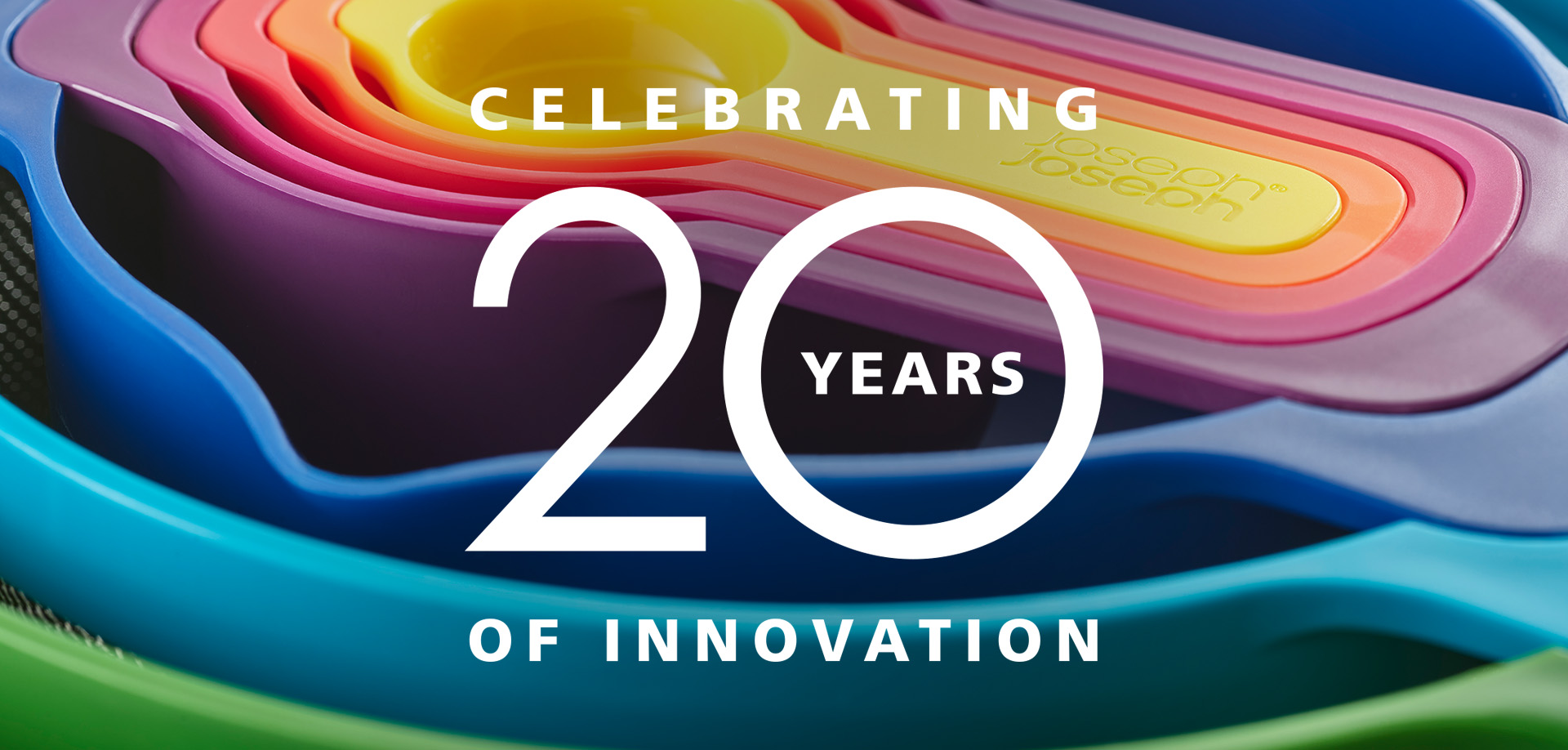 20 Years Of Innovation
Twin brothers Antony & Richard Joseph founded Joseph Joseph with the aim of revolutionising tasks in the home and making the everyday more efficient. This year, along with our amazing team, we are proud to be celebrating 20 years of innovation.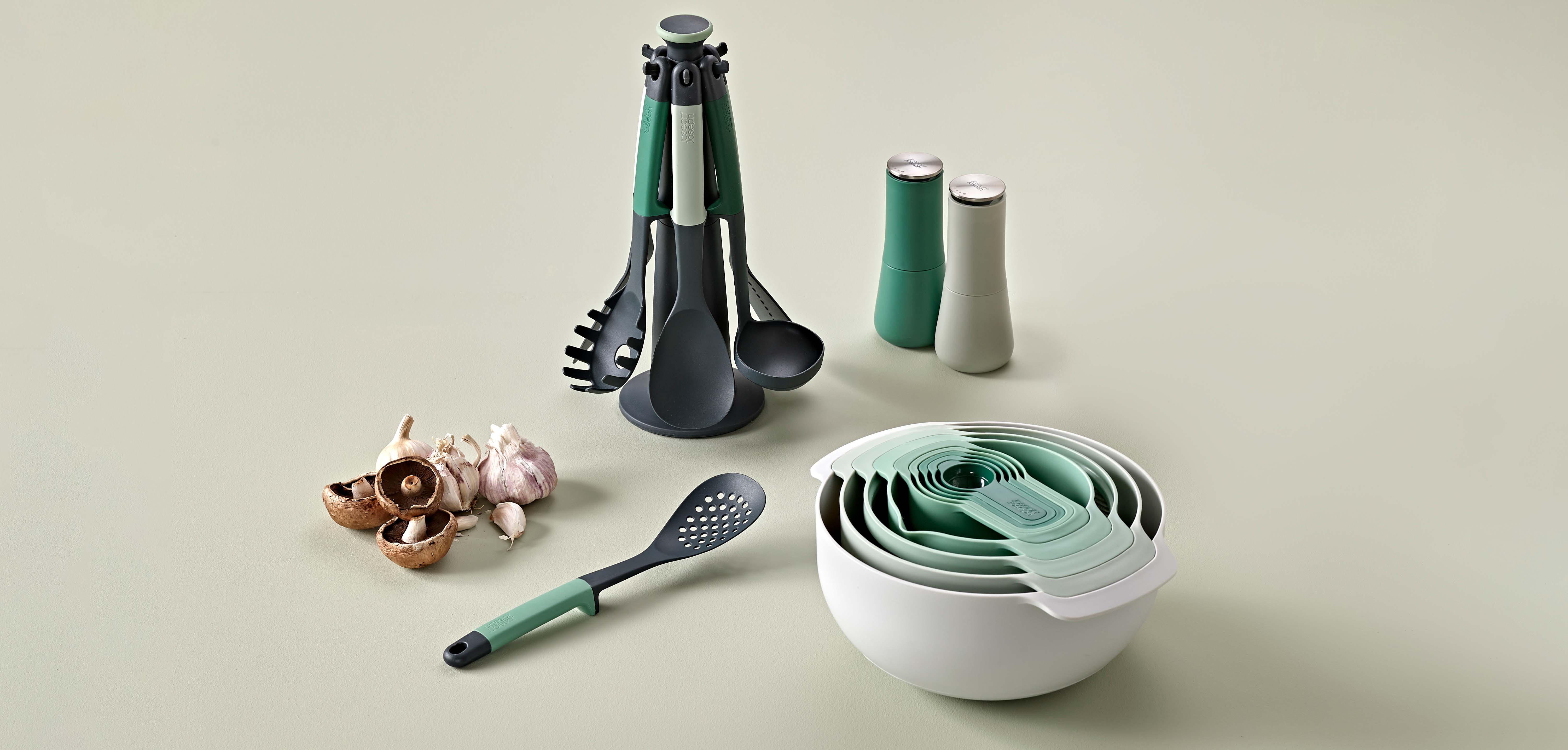 NEW SAGE
Introducing the new Sage Range. The utensils in this carousel set all have weighted handles that lift the head of the tool off of your work surface in order to improve hygiene and minimise the mess made when they're placed down. The unique design of this nesting bowl set allows the individual elements to be stacked neatly together, thereby occupying the absolute minimum amount of space.
---
Latest Products
View All
View All Retail Stockists

Note: Not all stockists carry our full range of products