One of the most renowned glassware manufacturers in the world - offering the mark of Italian quality. Art, creativity aesthetic inventiveness, continuous innovation and quality standards are all key factors and synonymous with Luigi Bormoili.
---
High-tech SON.hyx crystal glass
---
BIRRATEQUE
Birrateque is a range of premium beer glasses made from lead free crystal. Each glass is designed to accentuate the aromatic qualities of specific beer varietals. From Pilsners to Dark Ales - there's a glass for all tastes.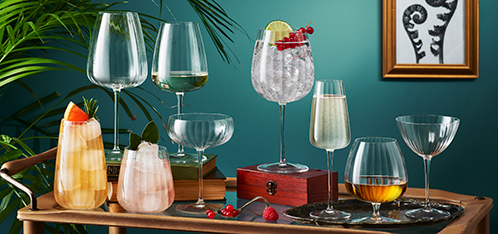 OPTICA
Optica is all about elegant presentation. The pattern that adorns its bowls creates, as the name suggests, an optical illusion for a sense of intrigue, and to highlight the hues of your wine.
Distinct yet understated, Optica is sure to get people talking!
Latest Products
View All
View All Retail Stockists

Note: Not all stockists carry our full range of products