Offering kitchen glassware characterised by clean design, endless versatility and excellent quality since 1915.
---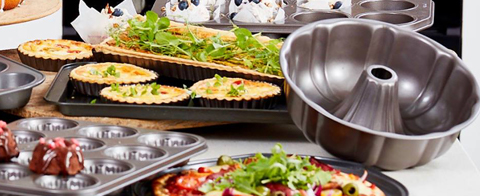 PYREX PLATINUM
Equip your kitchen with Pyrex Platinum a premium bakeware range. With high performance silicone non-stick coating on professional 2-ply steel for easy release and minimised abrasion, Pyrex Platinum delivers even cooking results with effortless clean up every time.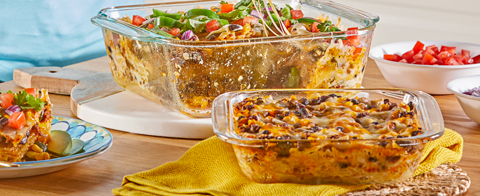 PYREX DEEP
Introducing Pyrex Deep which is 50% Deeper than the original Pyrex Easy Grab range. Perfect for feeding a crowd, you can cook and serve in one dish that goes from the oven to the table, with ease. This maxi functionality ensures minimal mess and low fuss entertaining. Pyrex glass is non-porous so it won't absorb food odours, flavours or stains. Simply brilliant!
---
Latest Products
View All
View All Retail Stockists

Note: Not all stockists carry our full range of products