Wiltshire is an iconic kitchenware brand here to help create quick, delicious meals that bring your family and friends together on the days that matter most – every day. Wiltshire has been synonymous with quality, reliability and value for money for over 80 years and is one of Australia's most recognised kitchenware brands.
---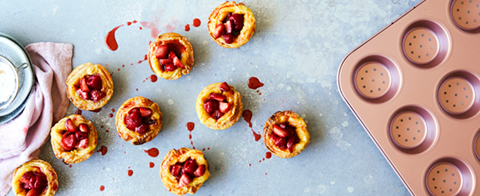 NEW ROSE GOLD PERFORATED BAKEWARE
Perforated holes allow air to circulate into the pastry for a soggy-free base. Currently there are four products in this range - a cup tart & quiche pan, a round quiche pan and two rectangle pans in small & large sizes. They are all superior non-stick ensuring easy food release and they're dishwasher safe too!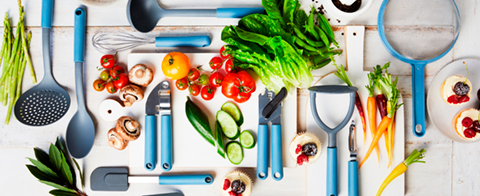 NEW ECO TOOLS
We are taking steps towards a reduction in our carbon footprint so meet our new ECO range of kitchenware. The handles are made from bio-based polymers. It sounds fancy & complicated, but it's actually quite simple – a mix of sugarcane & wood fibre. This special combination of material and production process means the handle has a negative carbon footprint. Everything makes a difference right?
---
Latest Products
View All
View All Retail Stockists

Note: Not all stockists carry our full range of products